Planting Herbal Medicine in Ritual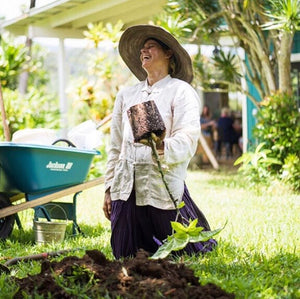 These herb starts are being transplanted. Breathing them a little extra life-force in the process helps them in their early stages of life.
We consciously inhale oxygen from the plants, and reciprocate by exhaling carbon dioxide for these magical, life-providing plants - It is a beautiful, symbiotic relationship - Kauai-style.
---
Also in Kauai Farmacy Blog