Super-charged Polynesian Spinach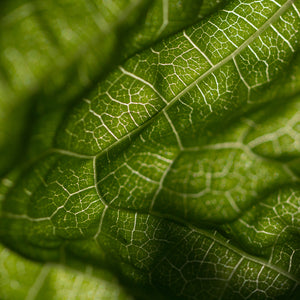 The sun shining through this Bele Spinach exemplifies this high protein, high-iron herb's majestic beauty, structural integrity, and vibrant frequency. Supercharged with emerald green chlorophyll, packed with rich vitamins and minerals from the island of Kauai's volcanic soil, this plant enhances one's energy, reduces inflammation, strengthens the heart and circulatory system, supports healthy brain development and cognitive function, protects and supports the body's growth on a cellular level, and creates balance in the blood.
This Polynesian Spinach (aka Edible hibiscus) is a dietary blessing for those seeking to reverse or relieve symptoms associated with anemia, adrenal fatigue, low energy, diabetes, heart conditions, and blood imbalances.
The Kauai Farmacy team of artisanal herbalists use Polynesian Spinach to hand-craft herbal blends like the Green Energy Superfood Powder, Women's Wellness Tea, Buzz Chew, Endurance Superfood Powder, Savory Culinary Blend; all grown from seed to cup.