The Healing Process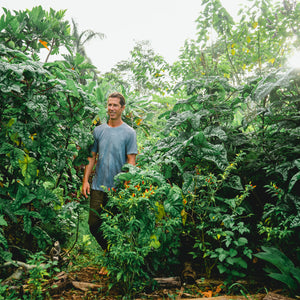 If I was dis-ease, where would I hide and what would I look like? Would I tangle up in my host's emotions and attack their mental health first? Would I be strategically manifesting over a long period of time, yet seemingly come out of nowhere to wreak havoc overnight? If I was dis-ease, would I enter the body through the mouth, disguised as a trojan horse, only to set up camp with the clear intention to infiltrate the spine, tighten up the lower back, or attack the heart? Is dis-ease a thing, poisoning our body, thoughts and emotions, or is it the other way around? Websters Dictionary defines disease as a noun or thing: "a condition of the living animal or plant body or of one of its parts that impairs normal functioning and is typically manifested by distinguishing signs and symptoms: sickness, malady".
For better or worse, so many of us have experienced and/or have been witness to dis-ease in our lives. The perspective expressed here is one way, or one opinion to understand dis-ease, which I define simply as "without ease" or "pain and suffering". It is intended for you to better understand cause and effects of our thoughts, emotions, and actions on our well-being. If we are able to better understand what dis-ease is or where it may come from, we can take full responsibility for the dis-ease we experience in our lives, which is the first step in the natural healing process. Once again, taking 100% responsibility for the dis-ease is the first step in the natural healing process. It is my opinion that generally speaking, short of physical or mental birth ailments, dis-ease is generally a choice. Said differently, we are free to choose ease or grace. It is a choice. 
Dis-ease is experienced 100% within ourselves. In other words, there is no such thing as a "disease" that is not "attached" to an experience, story, feeling, thought, and emotion within. It is not something outside ourselves. Our experience of dis-ease is often triggered or fed from the external environment outside ourselves, adding fuel to the existing fire, but inevitably the original source and existence of the dis-ease is always from within. So where does the experience begin? How does it originate, show up, and stay in our bodies to create volatile thoughts, pain, and emotions? What about mental illness, obesity, fatigue, or insomnia, are they dis-ease? Of course, they are all diseases and they are all the same and they are all different. 
In my opinion, and generally speaking, all disease is a result of a combination of mental, physical and emotional impairment that manifests as sickness. The simple seed of disease typically begins through the simultaneous suppression of our thoughts, emotions and/or actions. In other words, when our intuitive self-expression is not honored in the physical, mental, or emotional form, we are taught to feel bad. Bad feelings equal dis-ease. This, in my opinion, is how dis-ease begins. Typically, such unconscious suppression of our human expression manifests into painful emotions such as anxiety, resentment, distrust, stress, anger, disrespect, shame, guilt, or blame. So when these emotions take over our life experience within, we then lose control over our sacred will power, intuition, immune system, and even our mental and emotional faculties. I know, it is so hard to believe, but often times we allowed our self-expression to be stripped from us at a very young age – maybe during potty training, bedtime rituals, or school recess traumas. So the dis-eases are hidden deep in our life experience, forgotten long ago and hard to find, or even more difficult to look at. Void of healing practices at the time, these innocent traumas stay with us to manifest harsh dis-ease over time. But how?
We are 12% earth element or what they refer to in Yogic terms as 12% food body (72% water, 6% air, 6% ether, 4% fire). It is the accumulation of a toxic food body that is responsible for holding on or allowing the suppression to survive, attach, or even thrive in the physical form in our body, manifesting yucky emotions that foster unconscious dis-ease such as anxiety and guilt. So when there is some or any toxic food body available to be had, a disease-ridden thought and emotion will find the toxic molecule and create a home called the pain body. And as the pain body grows with inflammation, we relinquish more of our will power, intuition and immune system. At this point, we compulsively consume more toxic food that such suppressed emotions and unconscious thoughts such as fear, anxiety and stress thrive on and actually call into our body. In other words, we are actually feeding the toxic homes, otherwise known as the pain body, to store our negative thoughts and emotions, to get stuck like parasites in our body, and loop all day long, every day as dis-ease.
So how do we escape the never-ending cycle, the monkey brain if you will, of compulsive thoughts, emotions, and unconscious actions that foster disease, to find balance within, gain mastery of our faculties, and live a pleasant and fulfilling life? Just like with the dis-ease, the solution is not linear. In other words, it entails intentional effort in many directions. Plant medicine is a foundation of alkalinity that has the ability to purge the deepest toxins gently and effectively. Yes, the escape from dis-ease begins and ends with purging. In other words, we must keep our body, mind and emotions clean of toxic materials. It is the physical toxins in the body that hold and loop the negative thoughts, emotions, and life energies. If our body is clean of toxicity, and filled with nourishing, colorful vitamins and minerals, the dark negative vibrations cannot survive. They have no food, so they may come, but eventually they must go out of starvation. It is that simple. And the body, mind, and emotional energies have the space, time, and opportunity to find the all-powerful alignment within.
Herbs like turmeric in our Curry Powder and Vitalitea are ideal to reduce toxic inflammation. Tulsi Basil, which is the base of so many of our herbal teas helps calm the breath and create self-awareness. Soursop Tea and our Kauai Herbal Tea both will help detox and maintain a clean colon, which may just be the consolidation point or headquarters for the pain body within the digestive tract. The Noni, which is found in our Wellness Tea, Vitalita, Puritea, Cleanse Powder, Tincture, and Longevity Capsules, supports robust circulation by cleansing and nourishing our blood. Bacopa in our Cleanse Powder is the one for mental clarity. Ashwaganda in our tincture form, Love Potion and Endurance Powder teaches us all about that calm energy that supports both restoration and vitality. Ginger burns the toxic waste, Moringa revitalizes our life energies and comfrey nourishes the tendons, bones and ligamentts. The plant medicine is here to support your healing journey as a foundation of health.
As the herbs alkaline our blood and clean our system, we are undoubtedly called to attract more watery, slippery, alkaline foods grown from the earth like fruits, vegetables, nuts, and seeds that keep the body free of dis-ease. It is our nutrition that is THE responsible fuel for our life experience of our body. So conscious nutrition is not just a thing, IT'S THE THING. So please treat your nutrition with the same discipline and professionalism that you raise your kids, care for your home, and approach your work. Nutrition sets the tone for the pleasantness of our life experience.
And it is our breath that is responsible for stabilizing our emotions, bringing consciousness to our thoughts, and nourishing aeration to our physical being. Our breath practice dictates how many conscious thoughts, emotions, and actions we experience throughout our day. The deeper and more graceful the breath, the more conscious the thoughts, emotions, and actions. But the body must be cleanly nourished and circulating with ease and grace for the breath to be alive and well. This brings us to the sacred geometry and flexibility of our body. As the universe spins in perfect geometry, we either trip all over it with two left feet or dance the night away as its graceful partner. This outcome greatly depends on the flexibility, strength and relaxation of our breath as well as our posture, alignment or sacred geometry. So our core "exercise" must be our flexibility and/or yoga practice.
And lastly, are we willing to sit or lie with our eyes closed in meditation? Be with our own company. Be a witness to the compulsive, monkey-mind thoughts, emotions, and actions that we are attached to, entangled in, and identified with so we can be conscious of and heal the dis-ease from within. As the physical toxic homes in our body begin to disappear through our herbal detox and clean diet, the ability to gain mastery over our emotional and mental faculties becomes realized. We cultivate life force from our nutrition, yoga, breathwork, herbal medicine, and meditation practices. The time is now. This is a first-grade level responsibility. Control of our faculties and a clean healthy body is far more important than reading and writing as it relates to our human experience here on earth. As we humbly realize our mortality, we prioritize such self-discipline and natural desire to live a life filled with pleasantness, love, and bliss.
I do not know of dis-ease for very long anymore, because there is no place for the dis-ease to hide and it cannot exist in a clean healthy being. Our bodies can be gently cleaned of toxic homes that otherwise permit physical, mental, and emotional disease to reside and cycle within. Our physical cleanliness within is a priority responsibility to ourselves as well as to those around us. Our physical, mental, and emotional health are all simultaneously nurtured by the unshakeable practices of our conscious breath, yoga, and meditation.
We create our own life experience. Taking responsibility for this truth is the very first step to healing. We have realized that we actually manifested the whole story of disease in the first place and then hid the truth from our consciousness. But then again, we were probably pretty young when this practice began. So be gentle with yourself while you do this work. Healing is a lifetime journey. One step at a time. One foot in front of the other. Trust.