Fine Tune your Health with Precision Herbs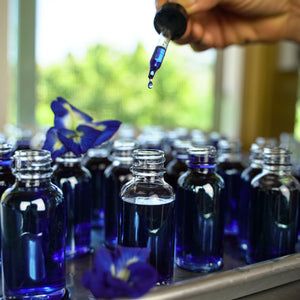 Each and every choice we make determines whether or not we hinder or aid in our own recovery. The feeling of elevating our self-awareness is empowering, self-propelling, and critically aligns us with the cosmos. We slowly but surely learn that this intentional awareness promotes a healthy lifestyle filled with balance and joy.

Within so many aspects of our life professions we ultimately expect nothing less than perfection, or very close to it. We rely on such precision in our day-to-day
tasks, whether we are a carpenter, a beautician, an athlete, a lawyer, a technician, or a musician simply fine-tuning his/her instrument. We even make calculated decisions on how we power our cars, meticulously clean our homes, parent our children, and how we communicate and relate to our business colleagues and our loved ones.

Yet, ironically when it comes to the most important aspect of our lives, the very energies (or lack thereof) that we allow to influence bodies, we are anything but precision-based. Why is it that when it comes to our food and drink and medicine choices, our approach and expectation is anything but refined wth the fine-tooth comb that we seem to practice in the rest of our lives? 



For every little morsel of "food" we 
put in our mouths there is a metaphorical fork in the road. Deep down inside, we all want the gentlest, most fulfilling path. Our 
capacity to choose what type of  foods we consume directly and indirectly impacts our ability to self-heal, especially when we are already in a compromised state of health. If we choose to consume alkalizing foods (fresh organic fruits, vegetables, seaweeds, nuts, seeds, and herbs) we encourage healing, improve comfort, and ease ourselves toward more optimal health. With this quintessential intuitive desire, we are fully capable of choosing wisely, with the same impeccable precision we conduct in our daily professions and lives.


We appreciate how difficult it may at first seem to turn
the corner and make such a conscious and deliberate shift toward the betterment of our health through our personal choices. However, it is really super simple. The secret to intercepting our toxic lifestyle choices in exchange for self-awareness requires only one thing – YOU! Let go of everything else and focus on YOU as your number one priority – You can do it! Try it once, then twice, then put it into practice and adopt that Self-Love lifestyle into perpetuity.


Here at Kauai Farmacy, we approach our work with laser-like precision. We are vehemently refining our process, upgrading the nutrients within our close-loop garden system, fine-tuning our herbal craft, and creatively communicating next-level plant medicine education for you and those of like-mind. We artisanally-craft herbal teas, superfood spices, and botanical salves with herbs like Soursop to remove physical blockages in the lower digestive tracts, Lemongrass to scrape toxins throughout the body, Turmeric to reduce acidic inflammation in the liver and throughout the body, Noni to circulate our Qi and cleanse our blood, Tulsi to raise our overall self-awareness, Comfrey to detoxify the calcified matter and regenerate cells, Ginger to ignite our metabolism and cleanse the gall-bladder, and Moringa to nourish our muscles and alkalize the blood (our essential life-force).


When we consistently and intentionally expose our system to diverse, fresh, and high-vitality plant medicine, we open portals in our body that may otherwise lay dormant, thus awakening new life tools. We incorporate Kauai-grown, nutrient dense herbal medicine into our daily existence to calm our senses, communicate intuitive messages, nourish our beings, and simply put…tune-in to fine tune our health with the utmost precision.