Our Herbal neighborhood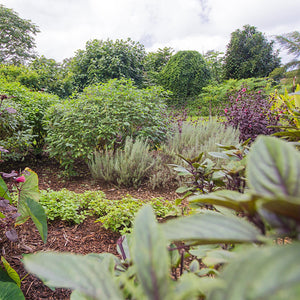 Our Herbal neighborhood: mimicking the bio-diversity of a backyard garden. Symbiosis at its best
. Bees
, flowers, leaves, buds, mulch,
comfrey
, compost, carbon, nitrogen, chop-and-drop, closed-loop, permaculture system. We make tea out of all the plants in this picture. The foundation is under the soil. The plants' roots are all interconnected. They are stronger together than alone. The gardens di
versity is its strength, defending against pests and providing for nourishing biodiverse soil - the whole being a whole lot greater than the sum of the parts.
Plant medicine from the ground up. Aloha from Kauai Farmacy.
#herb
#garden
#harmony
#biodiversity
#synchronicity
#balance
#natural
#organic
#permaculture
#happy
#plants
#kauaifarmacy
#herbal
#neighborhood