Turmeric: All-around Medicinal Herb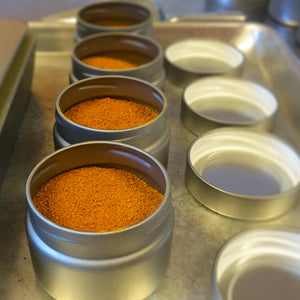 Kauai Farmacy
Turmeric Powder
, anyone? This may be the most potent
turmeric powder
commercially available anywhere.
Turmeric
, aka Olena in Hawaiian, is renown for its active compound, curcumin. Olena may be the most all-around medicinal herb we have here on the farm; specifically useful for boosting the immune system, reducing inflammation; increasing circulation; and strengthening the heart and liver.
Turmeric
is an active ingredient in our:
Cacao Olena
,
Love Potion
,
Puritea Clease Powder
,
Wellness
,
Women's Wellness
, and
Vitalitea
.
---
Also in Kauai Farmacy Blog